BKMC CEO Monika Froehler mission travel to New York for the UN High-Level Political Forum for Sustainable Development July 2022
During 11-15 July 2022, the BKMC delegation co-organized the HLPF High-Level Side Event on "Linking SDG 16 and SDG 5 in a time of crisis – Women in Peacebuilding and Justice", held meetings with government leaders, board members, programmatic partners, and paid visits to philanthropic organizations in New York. Check out the photos from the HLPF Side Event on Flickr.
CEO Monika Froehler kicked off the mission travel by meeting with H.E. Ambassador of Austria to the UN in New York Alexander Marschik. With BKMC US Foundation Strategic Engagement Director Kate Landon, they discussed the HLPF side event on linking SDG 16 and SDG 5, Austria's UN activities, and developments of the BKMC US Foundation.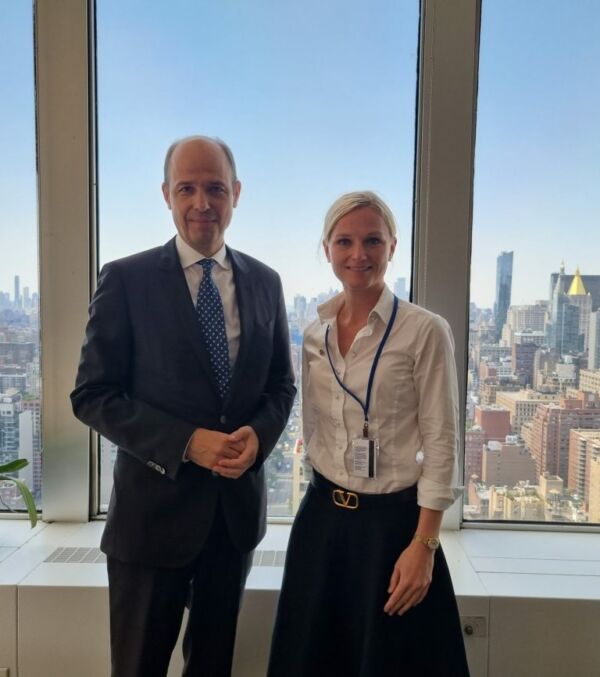 At midday, CEO Froehler and Global Citizen Vice President Nikola Ivejaz touched base on the Elevating Agricultural Adaptation program. The BKMC delegation was delighted to pay a visit to Philanthropic New York at Ford Foundation, the largest professional funders network in New York, and speak about the work of the BKMC.
CEO Froehler started the third day by meeting with Executive Director of the Center for Sustainable development at Columbia University Yanis Ben Amor and Director of Education and Mission 4.7. Partner Radhika Iyengar to discuss plans for the upcoming Transforming Education Summit. At Columbia University's Business School Campus, the delegation was given a tour through their premises for the run-up of the BKMC US Foundation launch.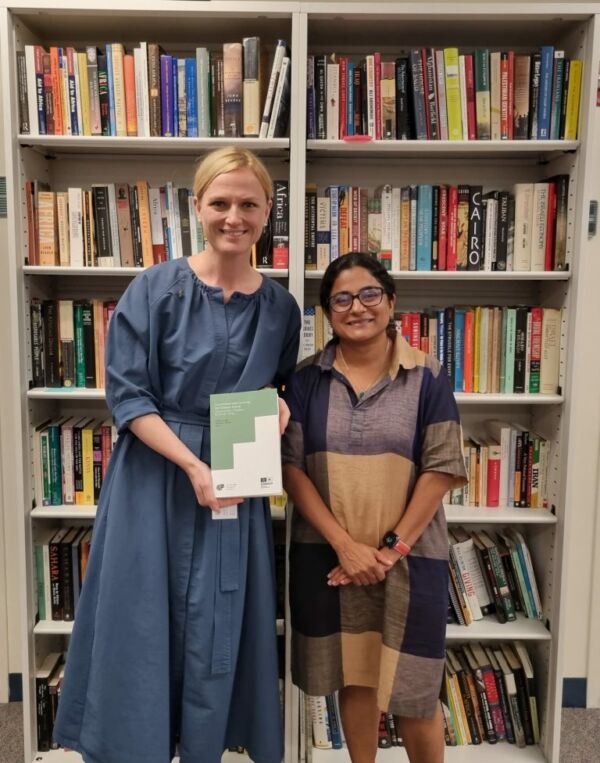 In the afternoon, CEO Froehler met UN Foundation Senior Vice President and BKMC Board Member Sofia Borges and highlighted the BKMC's youth and women empowerment programs. CEO Froehler ended the day by attending a dinner with the Austria delegation for the HLPF.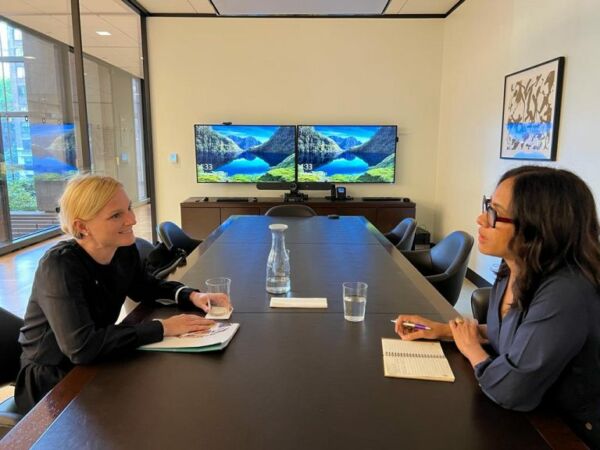 On July 14, Austria, Jordan and Italy co-hosted the HLPF side event on SDG5 and SDG 16. The Ban Ki-moon Centre for Global Citizens had the great pleasure to organize this event in partnership with UN Women and SDG Watch Europe. This event featured several stellar speakers: H.E. Karoline Edtstadler, Austrian Federal Minister for EU and Constitution, H.E. Sima Bahous, Executive Director of UN-Women, H.E. Fabio Cassese, Director-General of Development Cooperation, MFA Italy, H.E. Ms. Adela Raz, Director of the Afghanistan Policy Lab at the Princeton School of Public and International Affairs, Maria Victoria "Mavic" Cabrera Balleza, CEO of the Global Network for Women Peacebuilder, and Brittany Roser, UN Advocacy Advisor, PAX for Peace.
"I started my career as a young female professional, as a criminal judge, and "Women & Justice" is by virtue a matter very close to my heart." – H.E. Karoline Edstadler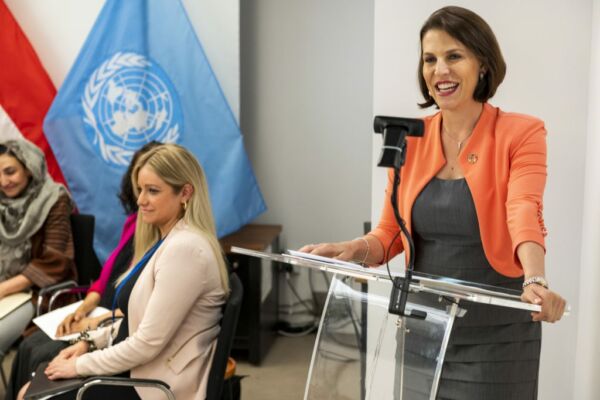 "Don't forget the women in Afghanistan and don't think we will accept the status quo, because this status-quo is not the norm for us." – H.E. Adela Raz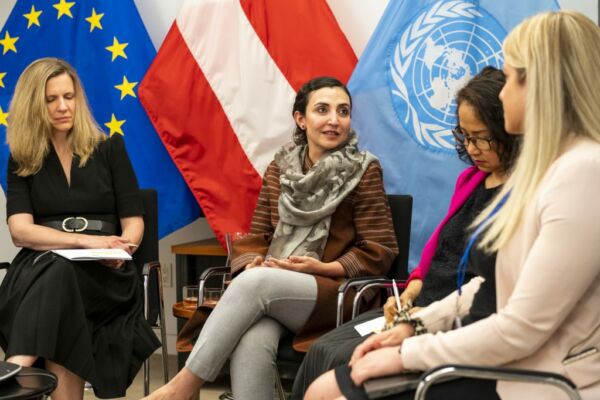 "Women must be at the center of everything we do." – H.E. Sima Bahous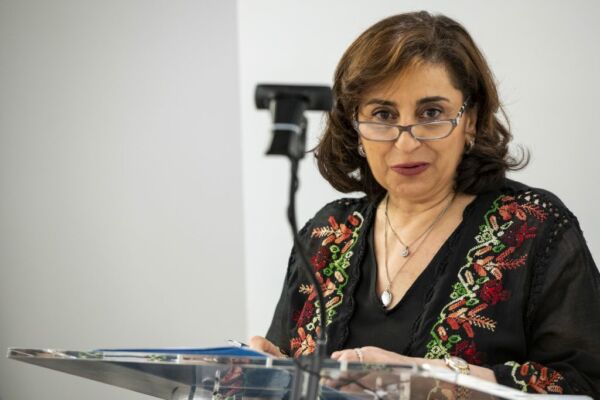 Monika Froehler, CEO BKMC, moderated the panel discussion, which focused on the situation of women in conflict situations in Afghanistan and Ukraine as well as environmental peacebuilding.
The HLPF Side Event was viewed over 1.800 times from around the globe on the BKMC's Youtube Livestream and managed to, once more, draw attention to the importance of empowering women in every aspect. Read our event summary here.
On the last day, of the BKMC's mission travel, CEO Froehler linked up with the Ambassador of Zambia to the UN in New York, Dr. Chola Milambo, to discuss the BKMC´s Program on Elevating Agricultural Adaptation, and how to work more closely with smallholder farmers in Zambia.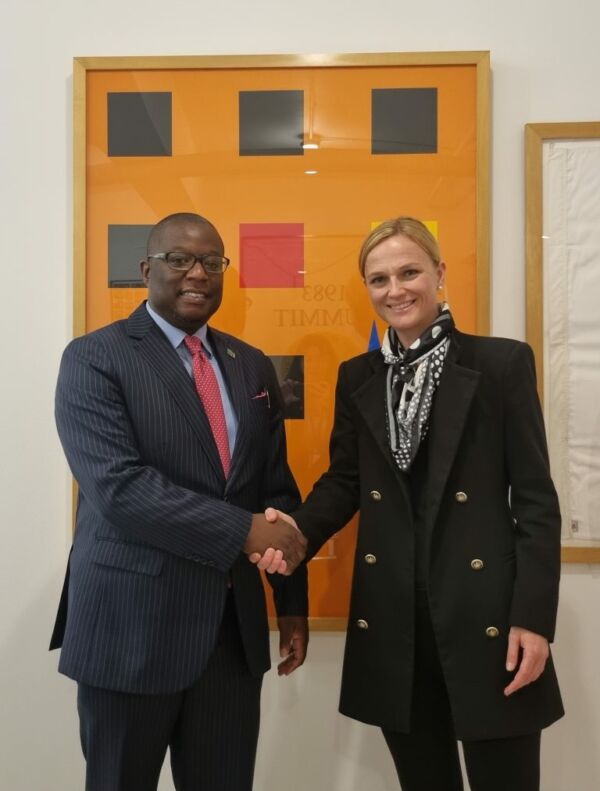 A productive exchange on future collaboration with Director Dr. Khan from the United Nations Counter-Terrorism Centre took place at the United Nations Head Quarters in New York.
July 15 is World Youth Skills Day, and BKMC Program Officer Kathrin Ebner and Communications Associate Katharina Choe met with Women Empowerment Program Fellow Rosario Garavito, and had the opportunity to learn more about her SDG Micro-Project.