On September 7 – 9, 2021 – Vienna, Co-chair of the Ban Ki-moon Centre for Global Citizens (BKMC), Ban Ki-moon and his wife Madam Yoo Soon-taek along with Former South Korean Ambassador to the United Nations Kim Sook arrived in Vienna, Austria. During the two-day visit former UN Secretary-General Ban attended many bilateral meetings, visited the UN Headquarters in Vienna as well as the BKMC office. BKMC board member H.E. Ambassador Sadiq Marafi of Kuwait hosted an amazing welcome dinner inviting several high-level guests including H.E. Marzouq Al Ghanim, Speaker of Kuwait's Parliament, BKMC Co-chair Heinz Fischer, IAEA Director General Rafael Grossi. The dinner provided the Co-chairs and H.E. Ambassador Marafi an opportunity to discuss the collaboration between the Embassy of Kuwait and the BKMC.
The second day started with the former UN Secretary-General Ban Ki-moon revisiting the United Nations Headquarters in Vienna. At the Vienna International Centre, he met with UNODC Director General Ghada Fathi Waly, International Atomic Energy Agency Director General Rafael Mariano Grossi, UNIDO Director General Li Yong as well as Martin Nesirky Director of the United Nations Information Service. The discussions focused on the current and future collaborations between the agencies and the BKMC regarding the implementation of the 2030 Agenda, Rule of Law, climate change and empowering young people.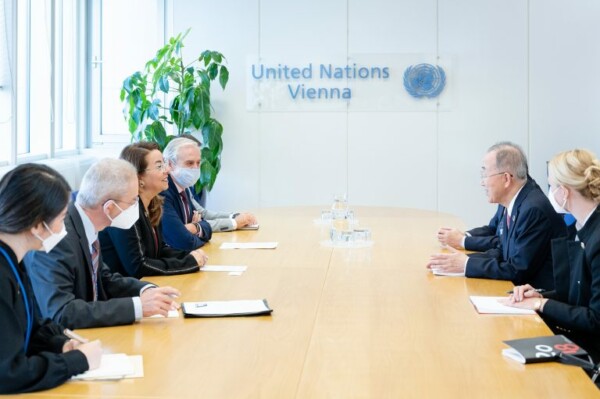 In the afternoon, former UN Secretary-General Ban Ki-moon had bilateral meetings with the Austrian Chancellor Sebastian Kurz, Foreign Minister Alexander Schallenberg and the Mayor of Vienna, Michael Ludwig taking the opportunity to talk about, the situation in Afghanistan, the pandemic, and climate change. BKMC Co-chair Ban Ki-moon also presented the government leaders with signed copies of his new memoir "Resolved" underlining the importance of multilateralism in a divided world.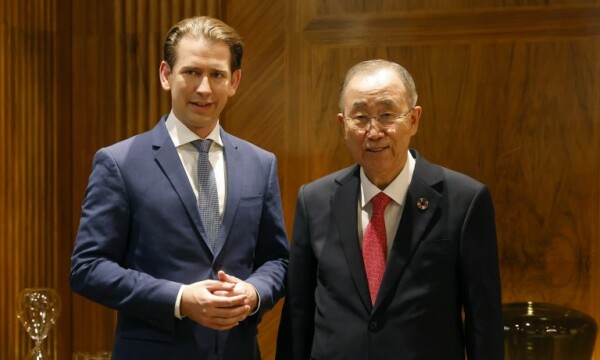 On his final day Co-chair Ban visited the offices of the BKMC in Vienna and took the chance to catch up with the team and the BKMC's activities. Following the visit, Co-chair Ban's final stop was a farewell lunch hosted by H.E. Ambassador Shin of Korea to discuss the UN's history and anti-corruption efforts with IACA Dean Thomas Stelzer.