From 8th – 12th May, our 15 Global Citizen Scholars got the chance to complete a Summer School on Entrepreneurship for Sustainable Development by the MCI Center for Responsible Management & Social Impact. During the courses, the role of entrepreneurship in sustainable development was discussed with Ms. Regina Obexer. Furthermore, the Scholars discussed and practiced future thinking and foresight with Ms. Antje Bierwisch and explored the Inner Development Goals with Matthias Monreal. Creating a Business Model Canva and working on finance case studies was on the program with lecturer Ms. Desiree Wieser and last but not least, practiced business planning and "the perfect pitch" with Benjamin Suitner.
Our Scholars showed great enthusiasm, worked hard, and shared their knowledge with each other, engaging in the lectures as well as peer-to-peer learning via smaller group sessions. If you are keen on some impressions keep reading three short testimonials from our Scholars Kohtem, Clarisse, and Joseph.
* The testimonials have been edited for consistency, context, and grammatical reasons. The Ban Ki-moon Centre does not own or endorse the above testimonials.
My personal highlights during the MCI Summer School – Joseph Umaru (Nigeria)
I got to know about the Inner Development Goals for the first time during the Summer School on Entrepreneurship for Sustainable Development organized by the Center for Responsible Management and Social Impact, Management Center Innsbruck, and the Ban Ki-moon Centre for Global Citizens. The session allowed me to reflect on and evaluate my personality traits and how they impact the work I do. My eyes were opened to how important personal development is to the actualization of Sustainable Development Goals.
The session on the Inner Development Goals highlighted how important it is for social entrepreneurs to, equally prioritize our personal development as we work toward the attainment of the SDGs for the overall wellbeing of the society. Equally important as well is that while we work to build stronger systems and institutions, it is equally important to prioritize the personal development of individuals expected to work with or within such systems. A case in point for me was the recent Nigerian Elections. Where despite the improvement in the process and deployment of technology, staff and volunteers to the Electoral Management Body were alleged to have compromised the process and outcome of the elections.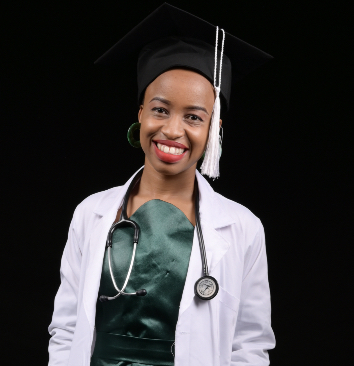 My journey with the MCI Summer School – Clarisse Iradukunda (Rwanda)
Sustainable entrepreneurship has captured my heart because it is broader and more all-encompassing. No matter what our job, cultural background, or political views, we all need sustainable entrepreneurship to make this world a better place. The summer course helped me discover how to cultivate my inner futurist, which helped me understand how, in the face of rapidly evolving technology, globalization, and climate change, medical practices require strategic foresight and future literacy in order to accomplish sustainable development.
As we moved on to our next sessions, the topics became more interesting. I discovered that before you can make any lasting changes in your society, you must first connect with your inner self. In fact, sustainability begins internally before spreading to the rest of the globe. In actuality, this is only a small portion of what I learned at the summer school, but I hope that all SDGs enthusiasts could take this course, especially my fellow healthcare professionals. A heartfelt thank you to The MCI and The Ban Ki-moon Centre for this wonderful and eye-opening opportunity.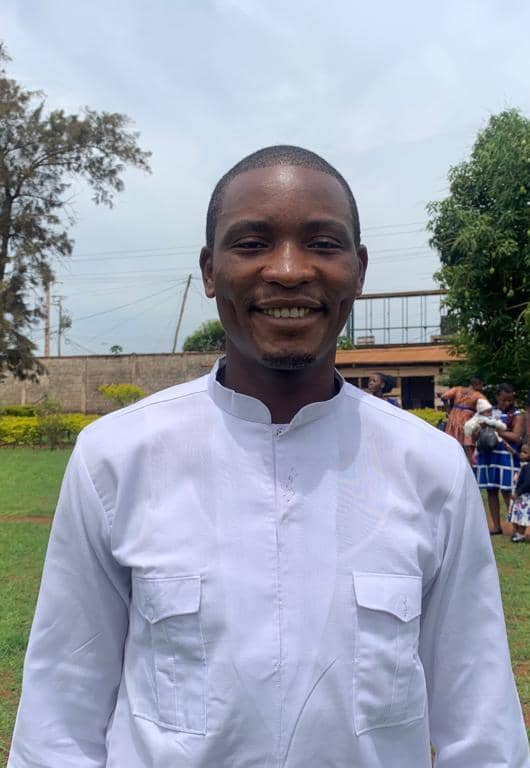 My first day of the MCI summer school – Kohtem Princewil Sambit (Cameroon)
During the course of the MCI Summer School, I had the distinguished opportunity to learn new ideas and strategies regarding sustainable entrepreneurship.
With lecturer Ms. Regina Obexer (MCI), I learned about different definitions of sustainability and sustainable development from what I used to uphold. This greatly impacted my understanding of the concept vis-a-vis entrepreneurship. The online summer school also was a prime example of distance learning and all in all, was a really wonderful experience.
Meanwhile, our lesson with Antje Bierwisch on future thinking and foresight began with some difficulties, as it was my first time taking such a course. However, with her brilliant explanations and constant interaction, I was able to understand certain concepts such as future literacy and the observer/navigator/explorer/mapmaker approach. Strategic foresight was another interesting part of the lesson which opened my mind to understand how some big companies have survived over time and why others have collapsed. My mind is well broadened and I now feel equipped with the knowledge and skills on how to settle my future projects and entrepreneurship. It was a wonderful experience and I hope we continue in the same light!