On December 16th, the Ban Ki-moon Centre, along with UNESCO, the SDSN, and the Center for Sustainable Development (CSD) at Columbia University, launched a new initiative – Mission 4.7 – at the Vatican Youth Symposium.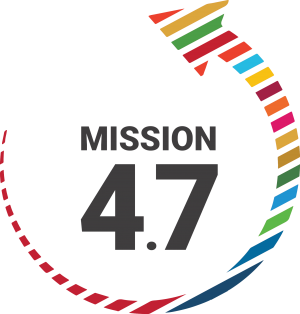 The Vatican Youth Symposium is an intergenerational gathering Co-hosted by SDSN Youth and the Pontifical Academy of Social Sciences (PASS), bringing together leaders in global development to catalyze solutions and partnerships for the Sustainable Development Goals (SDGs).
The first day of the symposium was dedicated to the Launch of Mission 4.7. This new initiative brings together leaders from around the world to highlight the critical importance of quality education for all and of education for sustainable development and global citizenship.
Mission 4.7 will build on and draw upon UNESCO's expertise in Education for Sustainable Development (ESD) and Global Citizenship Education (GCED), as well as of its responsibility for monitoring SDG 4 on Quality Education and its target SDG 4.7.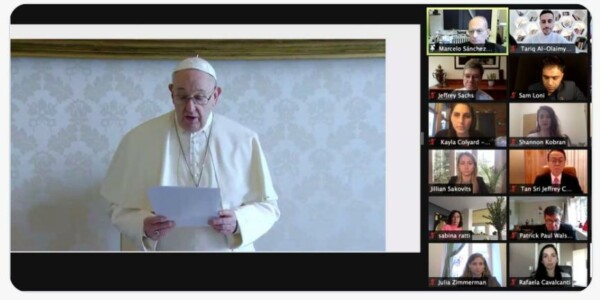 The launch event consisted of 3 sessions. The opening session featured a special video message from His Holiness Pope Francis, stating his support for the new initiative:
Mission 4.7 is part of a, "New wave of educational opportunities based on social justice and mutual love, an act of hope amidst the globalization of indifference."

"The Global Compact on Education and Mission 4.7 will work together for the civilization of love, beauty and unity."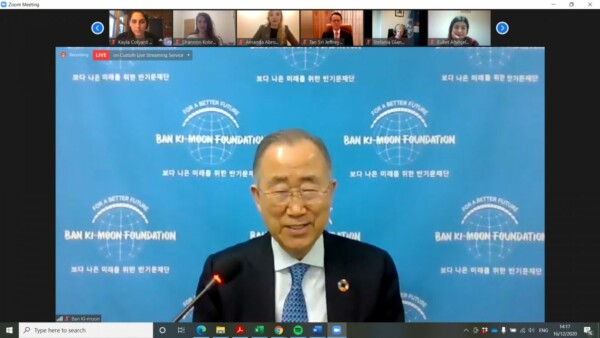 Following the statement by His Holiness Pope Francis, the Patrons of Mission 4.7, Director General of UNESCO Audrey Azoulay and Co-chair of the BKMC Ban Ki-moon, shared remarks. Ban Ki-moon shared a call to action:
"It is a critical time to share a call to action and to launch this initiative (Mission 4.7) aimed to advocate for, inspire and mobilize governmental and non-governmental actors to prioritize education for sustainable development."
Following the remarks by the Patrons, Jeffrey Sachs (President of the SDSN and BKMC Board Member) along with the other Co-chairs of the initiative – Stefania Giannini, Assistant Director-General for Education, UNESCO, Tan Sri Jeffrey Cheah, Founder and Chairman, Sunway Group, and Monsignor Marcel Sánchez Sorondo, Chancellor of the Pontifical Academy of Sciences) – were introduced and offered remarks.
After the opening session, CEO of the BKMC Monika Froehler moderated a session focused on 'Education for Sustainable Development in Primary and Secondary Schools.'
The speakers for the session included Stefania Giannini, Assistant Director-General for Education, UNESCO, Amanda Abrom and Sam Loni, Global Schools, SDSN, Andreas Schleicher, Director of Education and Skills, OECD, Siva Kumari, Director-General, International Baccalaureate Organization, Mustafa Ozturk, Professor, Hacettepe University, and Professor Abdulkerim Marzouk, Director, Executive Education Center, Al Akhawayn University.
The session focused on how education can be reimagined and transformed to embed the concepts of ESD and GCED. It also reflected on the impacts of Covid-19 on education and what will be necessary moving forward as well as the role of youth in sustainable development.
"If you give young people the tools, the platform, they will drive change." – Sam Loni, Program Director, SDSN and Director, Global Schools
Finally, to close the launch event, Chandrika Bahadur, Director of the SDG Academy, moderated a session on 'Education for Sustainable Development in Tertiary and Professional Settings.'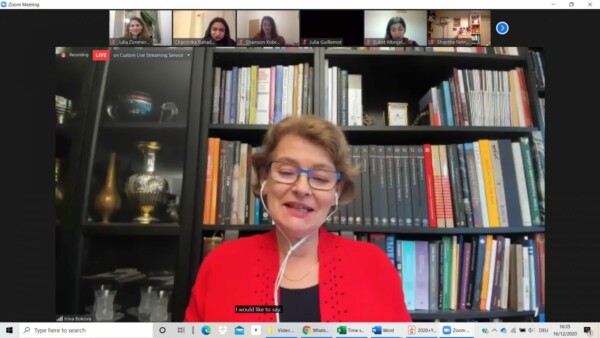 During the session, former Director-General of UNESCO and BKMC Board Member Irina Bokova offered her insights:
"When we speak about higher education, it is very important to mention that the complexity of our world needs a different approach to University education. An intersectional approach."
The BKMC looks forward to continuing work on this important mission in the coming year! Thank you to all partners involved and champions for the mission who have committed their time and energy to this important initiative.
To watch the recording of the launch event: https://www.youtube.com/watch?v=hH9JYp8NFm8&feature=youtu.be
To learn more about the mission: https://www.mission4point7.org/