On March 26th, the Dewey Centre hosted the event "One planet, one future – engaging youths for #SDGs" from Beijing, China, in partnership with the BKMC. The event was the second session of the new Dewey Global Dialogues series engaging young people in China with renowned international experts to inspire a generation of future leaders acting and leading with passion and compassion to build a better future.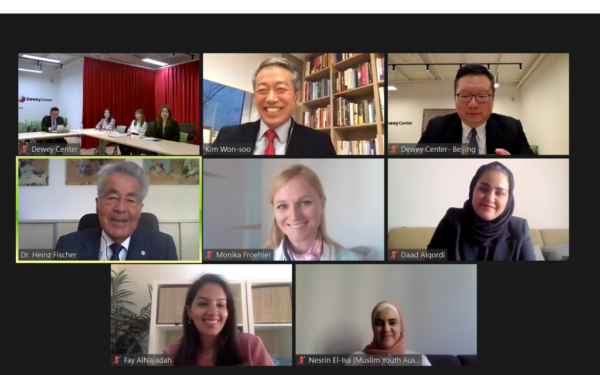 The online dialogue welcomed Ban Ki-moon Centre Co-chair and 11th President of Austria, Heinz Fischer as well as Former United Nations Under-Secretary-General, Kim Won-soo and BKMC CEO Monika Froehler. Selected BKMC Fellows and Scholars also joined the panelists to discuss the importance of inclusive policies and how youth can tackle the SDGs in their own communities.  
"The fight against #climatechange is a fight to change the mind & attitudes of billions of people around the globe. #Young people are taking great strides in this fight. We are on the right path but will we be fast enough?" Co-chair Heinz Fischer
The young delegates had the opportunity to present the work they do addressing the SDGs in their own communities. BKMC Fellows Fay and Daad as well as BKMC Mentee Nesrin talked about how individual action is very important in reaching the 2030 Agenda and creating inclusive policies that leave no one behind. The young women were also able to ask questions directly to BKMC Co-chair Heinz Fischer about his thoughts on the serious lack of representation of women, youth, and marginalized people in policies around the world. Check out the BKMC youth representatives SDG Micro-Projects here.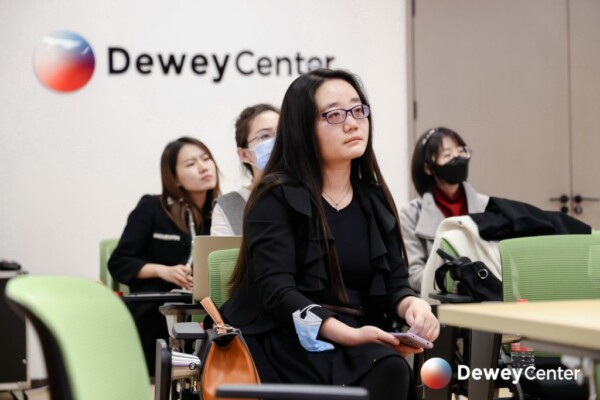 The clear message of the event was that the great task of the next generation is to manage this progress and make it fair – leaving no one behind.
The BKMC is looking forward to its future cooperation with the Dewey Centre and to many more challenging dialogues in the coming year. Together we can inspire a future generation of leaders embracing culture, diversity, creativity, compassion, and innovation.
Watch the full event below: