On September 23, 2021, the virtual ceremony of the Women's Empowerment Programme (WEP) Latin America gave occasion to celebrate the achievements of our 20 Global Citizen Fellows of the WEP Latin America. The organizers and the remarkable young women leaders came together to showcase the 20 SDG Micro-Projects that will be implemented between October 2021 and March 2022. During the 10-week leadership training from July to September 2021, the GC Fellows strengthened their skills to become changemakers for the SDGs. For the first time, the WEP was rolled out in the virtual space and still managed to connect a motivated cohort of young Brasilian, Bolivian, Honduran, Salvadoran and Peruvian women leaders on a professional and personal level.
The virtual ceremony shed light on the innovative SDG Micro-Projects that were incubated during the leadership training. As a special highlight, each of the participants received a unique illustration of their SDG Micro-Project, designed by the artist Kat J. Weiss. The four most compelling SDG Micro-Project video pitches were streamed during the event, demonstrating the immense potential that lies within to act as global citizens. Check out the illustrations at our online exhibition below:
Ban Ki-moon Centre for Global Citizens (BKMC) Co-chair Ban Ki-moon, BKMC CEO Monika Froehler, Deputy Head of the Diplomatic Academy Susanne Keppler Schlesinger and United Nations on Drugs and Crime (UNODC) Programme Officer Lulua Assad gave congratulatory remarks. BKMC Programme Officer Viola Christian introduced the audience to the unique WEP experience.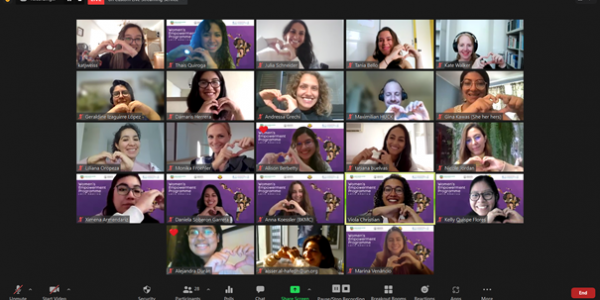 We now look forward to accompanying the Global Citizen Fellows during the implementation of their SDG Micro-Projects, which will heavily focus on SDG5 Gender Equality and SDG4 Quality Education. Congratulations to all GC Fellows 2021!