About
The Global Citizen Scholarship Program empowers exceptional young African leaders by facilitating their participation in conferences as well as tailor-made, short-term academic trainings and supporting and mentoring them during the development of their own "SDG Micro-Project." The scholarship includes the chance to interact and network with high-level change-makers, access specialized educational seminars and trainings, and gain insights from expert mentors and workshops provided by the Ban Ki-moon Centre.
The Global Citizen Scholarship Program is now closed to applications. Meet our 2023 cohort below. 
Global Citizen Scholars 2023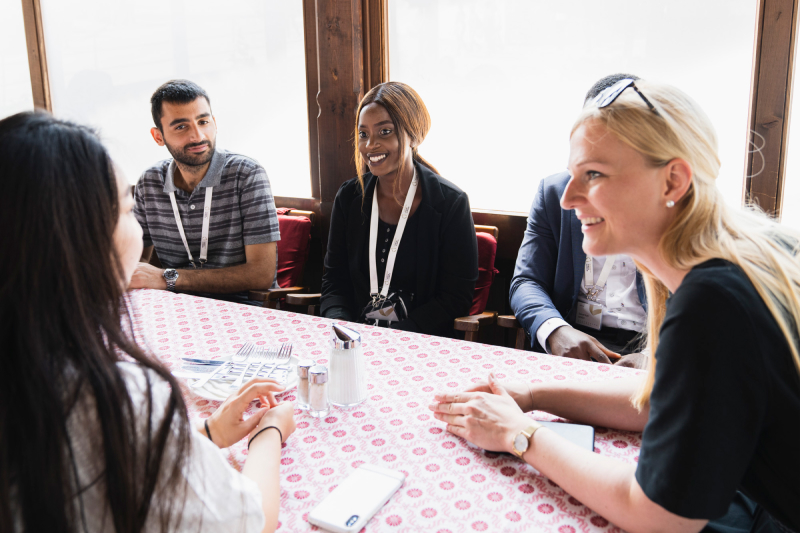 Tailor-made short-term academic trainings
Scholars are supported to take part in specialized, tailor-made academic trainings focused on different themes. These trainings allow scholars to gain useful knowledge and skills and to benefit from peer-to-peer exchange.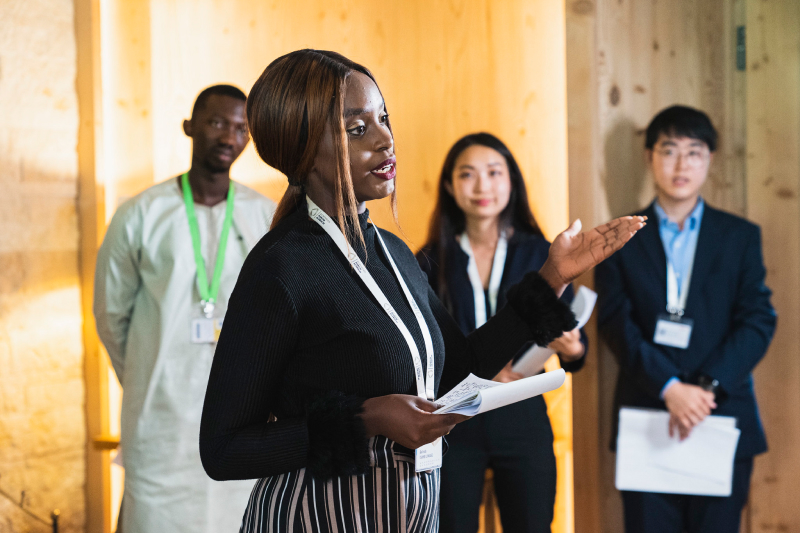 Development of an SDG micro-project
When applying, scholars submit a proposal for an "SDG Micro-Project" to be carried-out with the support of the Ban Ki-moon Centre. These projects address one or more of the SDGs and seek to contribute to meeting challenges in the scholars' communities and/or regions. Scholars present their projects to an expert panel and submit a project report at the end of the implementation period.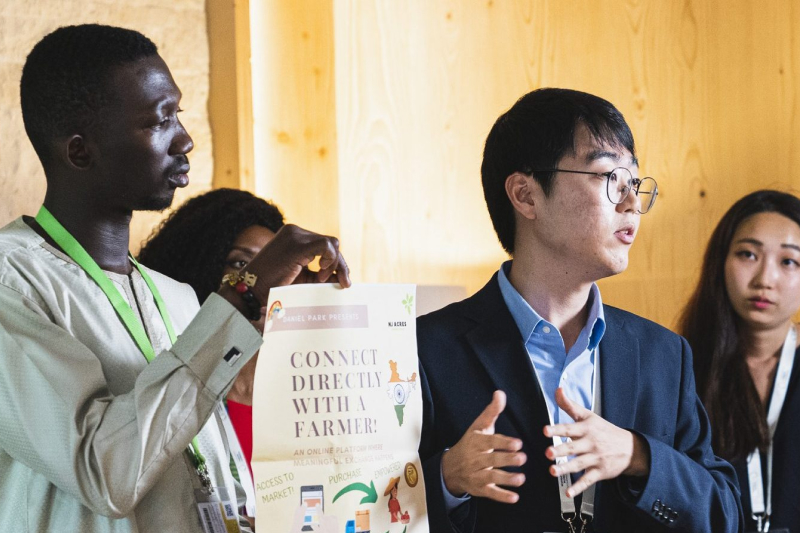 Mentoring and workshops
Scholars are paired with a mentor who can support them during their SDG Micro-Project development. Furthermore, the Ban Ki-moon Centre provides workshops and incentive speakers during regular virtual meetings with the scholars.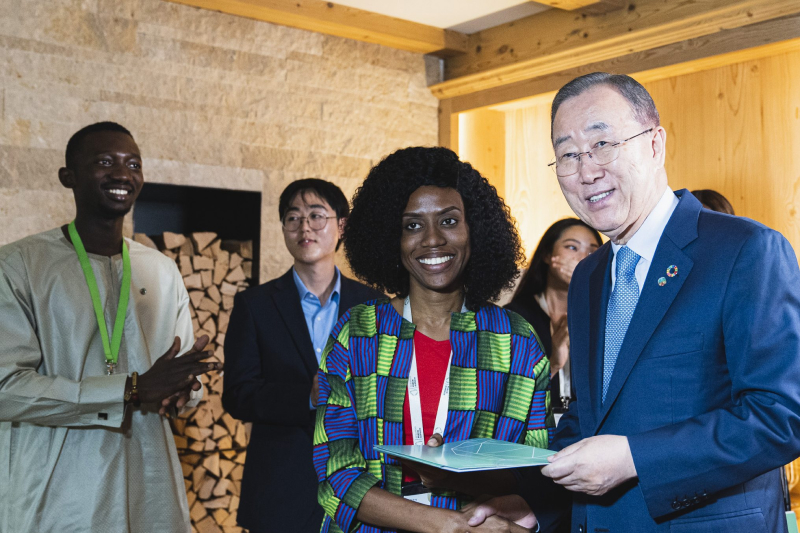 Certificate of achievement and alumni network membership
After the successful completion of the SDG Micro-Project, scholars are awarded with a Certificate of Achievement signed by the Co-chairs of the Ban Ki-moon Centre. Additionally, scholars become a part of the Alumni Network of the Centre.
Our partners

RELX is a global provider of information-based analytics and decision tools for professional and business customers. RELX serves customers in more than 180 countries and has offices in about 40 countries. It employs more than 33,000 people over 40% of whom are in North America. The RELX SDG Resource Centre has been at the centre of a partnership with the Ban Ki-moon Centre for Global Citizens to support young African entrepreneurs working on SDG micro-projects.

The University of Bordeaux is a public university based in Nouvelle-Aquitaine in southwestern France. It has several campuses in the cities and towns of Bordeaux, Dax, Gradignan, Périgueux, Pessac, and Talence.[3] There are also several smaller teaching sites in various other towns in the region, including in Bayonne. The University of Bordeaux counts more than 50,000 students, over 6,000 of which are international.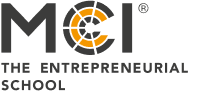 The MCI links together the best out of science, economy and consulting to the unique concept of an international Entrepreneurial University of Applied Sciences providing the platform for numerous academia-business activities including start-ups, executive education, summer & winter schools, study abroad programs, international conferences and more. It stands for internationality, academic quality, practice orientation, innovation, close cooperation with industry, solution-oriented research and development, first-class infrastructure, a high level of customer and service orientation, and international renown.
Our alumni
Sharon Anyango Onyango
Emmanuel Hanyabui
Anna Saakwor  Batsa
Dula Alemu  Dinku
Esmael Seid Yimer
Emmanuel Komla Dzisi
Joseph Takyi Odoom
Khaoula Yasyn
Netsanet Muluneh Gebreyohannes
Dorcas Moraa Nyamanya
Shalom Abebaw Bekele
Girma Senbetie  Asefawu
Esther Wanza
Manasiti  Omar
David  Ewusi-Mensah
Benedicta Apuamah
Kayla De Leon
Mercy Waweru
Gillian Ndlovu
Fenosoa Ramiaramanana
Munji Tahirih Kengne
Eedee-Bari Bawoh
David Aluga
Salisu Abdullahi
Bessy Thuranira
Ruvimbo Samanga
Tafadzwa  Sachikonye
Barbara Nakijoba
Oduor Kevin Otieno
Akosoa Pepra
Hikmat Baba Dua
Belinda Isimbi Uwase
Samuel  Kofi Afadu
Oyindamola Adegboye
Salahaldeen Alazaizeh
Sungyeon  Park
Eun Ji Park
Alhassan Baba Muniru
Mohammad  Almishlawi
Loan Vuong
Juliana al Massri