Our Theory of Change

Our Approach

Our Framework
In 2015, during his tenure as the 8th Secretary-General of the United Nations, BKMC Co-chair Ban Ki-moon led the adoption of two major commitments which promote human dignity for all while protecting the planet. Together, they establish the framework of the BKMC and build a roadmap for humanity toward a better future. They call to eradicate extreme poverty with strategies that build economic growth and address a range of social needs including education, health, social protection, and job opportunities while tackling climate change and environmental protection.
The Sustainable Development Goals or Global Goals are a collection of 17 interlinked global goals designed to be a "shared blueprint for peace and prosperity for people and the planet, now and into the future". The SDGs were set up in 2015 by the United Nations General Assembly and are intended to be achieved by 2030.
Learn More
The Paris Climate Agreement adopted at the 2015 United Nations Climate Change Conference by 195 countries is a legally binding global climate change agreement to reduce greenhouse gas emissions, tackle the climate crisis, strengthen resilience, and enhance abilities to adapt to climate change before the end of the century.
Learn More
Online Course Registrations
Board members
Our board members are guided by our vision and mission to foster global citizen leaders who care for people, planet and prosperity
8th Secretary-General of
the United Nations (2007–2016)
Member Bio
11th President of
the Republic of Austria (2004–2016)
Member Bio
Our team
We are a team of changemakers, striving to make a difference by empowering young changemakers and advocating for inclusive governmental policies for a better world, leaving no one behind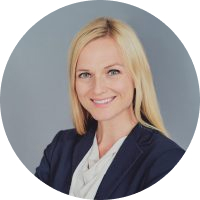 Chief Executive Officer – She/Her
Monika Froehler
Monika Froehler is CEO of the Ban Ki-moon Centre for Global Citizens and is a passionate change maker, advocate, founder and speaker. She was entrusted to create the BKMC after working at the UN in Geneva, NY and Vienna, the EU, the Austrian Foreign Ministry and in field missions around the globe. She is passionate about the implementation of the SDGs and the Paris Climate Agreement. Throughout her career she managed to support hundreds of women, young people and communities all over the globe e.g. working in Africa and Latin America to ban landmines; working to improve hospital care in rural Central Asia and Africa; assisting in eco-friendly city planning in Asia and bettering the living conditions of women in the Middle East and West-Africa.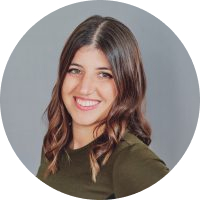 Chief Operating Officer – She/Her
Katre Olmez
Katre Olmez is a creative communications professional with experience in the startup and NGO ecosystem. She holds both Turkish and British citizenship and can speak four languages. Passionate about diversity and cultures, she has lived in 5 countries and has traveled to more than 20. Her academic background is in International Affairs and Asian Studies; specializing in social entrepreneurship as a source of development. Starting her career at Endeavor, an international NGO enabling entrepreneurs, she worked on mentoring programs, workshops, and international outreach projects such as Global Entrepreneurship Week. Later on, living in Cambodia, she ran her own business in the gastronomy industry. Now, continuing her career in Vienna, she is dedicated to using her diverse skillset for the promotion of social empowerment and sustainable global movements.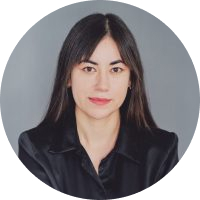 Communications Lead – She/Her
Katharina Choe
Katharina Choe is a young professional passionate about women's rights issues. Born Austrian-Korean, she strives to combine her ethnic identities and interest in diverse cultures with her academic and professional life. Her academic background is in Korean Studies, International Business Administration, and Human Rights; specialized in the impact of gender-based violence. As a trainee at the Council of the European Union, she gained professional experience in promoting gender equality, work-life balance, diversity, and inclusion in the workspace. As a feminist and global citizen at heart, she advocates women's quota in decision-making positions, destigmatizing period education and mental health issues, as well as sustainable consumption.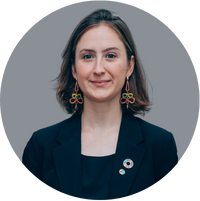 Kathrin Ebner
Kathrin Ebner is a striving young professional passionate about public international law, advancing sustainable development, and multilateralism. Kathrin is interested in learning about diverse cultures and has lived in various countries including South Africa, Australia, the Netherlands, and Belgium. Her academic background is in law, with a specialization in public international law and international human rights law. Throughout her scholarly life, she has laid a particular focus on the African continent and its human rights law system. Kathrin has formerly gained experience in development cooperation at the Federal Austrian Ministry for European and International Affairs and also has worked at the European Commission, and the International Criminal Court in the Hague. At the BKMC, Kathrin is dedicated to promoting the achievement of the Sustainable Development Goals within Austria and reinforcing strong partnerships at all levels.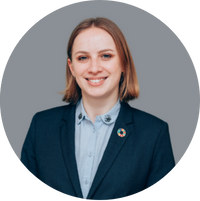 Program Officer – Women & Youth –
She/Her
Caroline Gansdorfer
Caroline Gansdorfer advocates for gender equality, human rights, and international dialogue. Her expertise in this field ranges from practical experiences in the private and non-governmental sectors to an academic background in Gender Studies and International Business Administration. In her role as Program Officer, she is driven to apply a gender-lens and intersectional feminism in sustainable development and scale up the impact of Women and Youth. As a multilingual with a German-Polish background, international cooperation and exchange are crucial for her to achieve these goals on a global scale.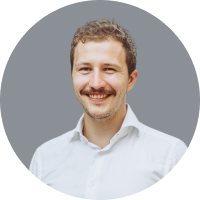 Executive Assistant to Dr. Heinz Fischer &             Program Officer – He/Him
Philipp Harnik
Philipp Harnik is an ambitious and multilingual young professional driven by a passion for intercultural dialogue and sustainable and inclusive development. Prior to joining the Ban Ki-moon Centre for Global Citizens he worked for a social enterprise in Beirut and gained diplomatic work experience at the Austrian Missions in Nairobi and Algiers as well as the International Organisation for Migration. He is a fierce advocate for multilateralism and is dedicated to economic, social, and cultural empowerment. During his studies in London, Singapore, and Vienna, Philipp developed a particular interest in the political economy of the MENA region.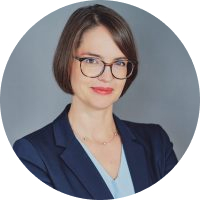 Katrin Harvey
Katrin Harvey has over a decade's experience in sustainability, climate change, clean energy, and organizational management. Having lead business development, strategic growth, and communications at REEEP, she combines her academic background in language studies and international development to enhance the impact of non-profit organizations. With her track record of project management in Africa and Asia, focussing on capacity building, market development, and public-private dialogue she has been successful in creating lasting results in empowering local communities. Her focus has been on sustainability in agri-food value chains and in managing international knowledge exchange amongst experts in energy efficiency, energy regulation, and international law.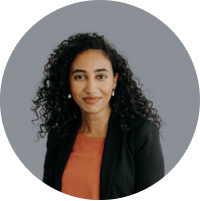 Program Officer
– She/Her
Bouchra Ikherrazene
Bouchra Ikherrazene has a wealth of experience in education, youth work and diversity and inclusion. With a strong academic and professional background in education, she has a deep understanding for effective teaching practices and a passion for empowering young people. She is an expert in promoting cultural diversity and advancing inclusivity in classroom settings. She successfully led a cultural diversity project for educational institutions in Austria and created meaningful initiatives that enhance cultural awareness and understanding. Her experience enables her to contribute valuable insights and strategies to promote inclusive environments that enforce the SDGs.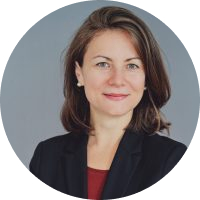 Program Manager – Elevating Agricultural Adaptation – She/Her
Angela Reithuber
Angela Reithuber is a passionate advocate for climate justice and gender equality with a strong professional background in leading and managing international multi-stakeholder projects. Throughout her academic and professional career, she has lived and worked in various countries from Latin America to Asia. Her academic background is in International Management, Transcultural Communication, and Politics & Diplomacy. Angela has worked for several years in strategy consulting with a project portfolio focusing on sustainability in both the public and private sectors. She is a certified trainer and part of an international pool of trainers for youth organizations, passionately delivering capacity building on human rights and leadership.
Program Officer – Women and Youth – She/Her
Anna Tykhonenko
Anna Tykhonenko is a young professional, who recently graduated from an Erasmus Mundus program in Global Studies, within which she studied in Wroclaw, Poland, and at the University of Vienna. She wrote her thesis on the experiences of female migrants in the Maasai community and, thus, found her passion and academic focus in migration and feminism. Having a background in International Business, Translation, and Global Studies, she is committed to promoting the causes of gender equality, global justice, and environmental protection, and is keen on contributing her knowledge and professional experience from different fields, including the private sector and governmental agencies, to achieving those aims.
Our network
We work closely with affiliated offices and entities around the globe
Keep up with our
latest news
Subscribe to our newsletter