As part of the Decade of Action to advance the SDGs and the Paris Climate Agreement, the BKMC is taking part in the Comprehensive Nuclear-Test-Ban Treaty Organization's (CTBTO) "Building Bridges, Nurture Partnership, Embrace Dialogue" project series in partnership with the Government of Switzerland, which invites youth organizations to engage with CTBTO Youth Group (CYG) members to share best practices, ideas for cooperation, and build partnerships to lead for sustainable development, climate action, peace, and security advocacy.
On March 18, BKMC Program Officer Julia Zimmerman participated in a panel at the CTBTO's second webinar "Building Bridges", together with five other youth-led NGOs/community groups, and especially stressed the role of youth as key to speeding up progress for the achievement of the SDGs and the connection between sustainable development and disarmament:
"We need to take on these challenges collectively and apply a global citizen mindset. That also includes in disarmament. There is no sustainable development without disarmament. There is no equal world without disarmament." Ban Ki-moon Centre Program Officer Julia Zimmerman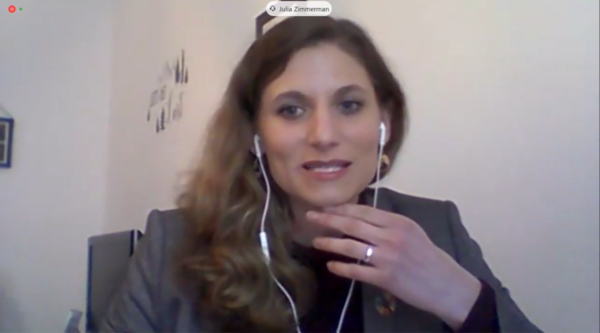 Program Officer Zimmerman also highlighted the BKMC's role in guiding its fellows, scholars, mentors, and mentees in the implementation of SDG Micro Projects for their communities. These are best practice examples of youth contributing to accelerating action for sustainable development, an essential part of which is disarmament for the insurance of peace and security. 
"Spot the challenge and find the solution. Everyone can take action for the SDGs in their communities."

Ban Ki-moon Centre  Program Officer Julia Zimmerman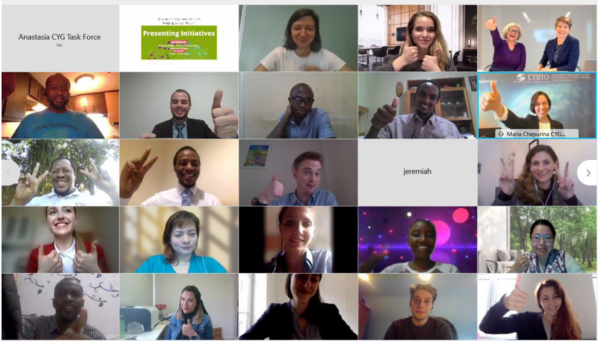 The BKMC is looking forward to cooperating with the CTBTO, CYG, African Young Generation in Nuclear, Global Young Academy, Nuclear and Strategy Network – New Generation, YOUNGO, and the Sustainable Development Solutions Network to strengthen young people's role in tackling challenges and leading within the global peace and security agenda.
Click HERE to watch a recording of the Building Bridges Webinar.
For more practical insights, check out "Youth, Peace & Security: A Programming Handbook"