The 25th of every month has been designated "Orange Day" by the United Nations Secretary-General's Campaign UNiTE to End Violence Against Women, to raise awareness and take action to end violence against women and girls.
On February 25th, the Ban Ki-moon Centre launched its Action Brief about the Shadow Pandemic at a roundtable hosted by UN Women. BKMC CEO Fröhler and Program Officer Viola Christian gave insights into this Brief by pointing out some of the effects of COVID-19 on VAWG and necessary action steps to eliminate this Shadow Pandemic.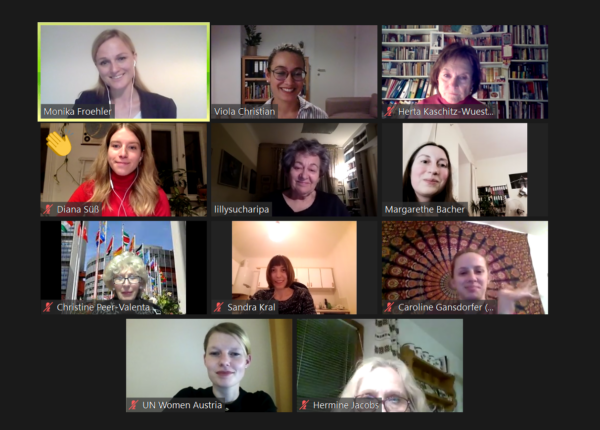 The action brief is based on the findings of a roundtable organized by the BKMC, in November 2020. The virtual High-Level Roundtable addressed the Shadow Pandemic from the perspective of a variety of different stakeholders: Helen Clark, Former Prime Minister of New Zealand, Angela Cretu, CEO of Avon, Mohammad Naciri, Regional Director of UN Women Asia and Pacific & Trisha Shetty, women's rights activist and founder of SheSays.
The present Action Brief compiles facts and statistics, as well as key findings and recommendations on the Shadow Pandemic during COVID-19. Learn about what you can do to end Violence Against Women and how all sectors can act below: