We asked the 30 young women from Ethiopia, Malawi, Namibia, Senegal, Cameroon, and Morocco to share their experiences from their journeys with us, describing their personal highlights from the first 10 weeks of the training. Here are some of their testimonials: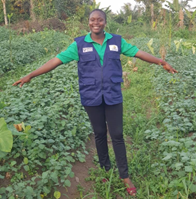 As a Regenerative Agriculture Project Manager, the Online Executive Training truly elevated my knowledge and ability to lead the conception and effective implementation of Climate Change Adaptation projects in a way that is inclusive and gender sensitive. The Climate Adaptation Finance Module exposed me to funding opportunities, addressing my long-term worries of desperately seeking funding opportunities in Climate Change Adaptation. I will never forget the live session on effective Pitching and Presentation skills. The practical presentation tips transformed the way I pitch my ideas, present myself, and communicate with others. I gained so much self-confidence after the session.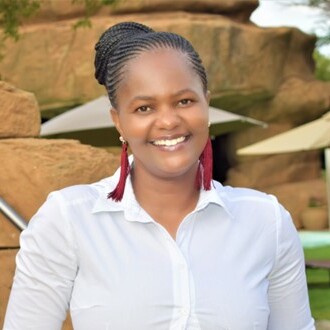 Fenni Magano Tweetheni Shidhika
Climate adaptation measures were always a challenge for me to understand them, coming from the renewable energy sector which is more of the climate mitigation. However, joining this Online Executive Training was a great honour for me to understand climate adaptation on how to adapt our world. I am confident in become a climate advocacy adaptation leader. All modules conducted so far, empowered me with various skills on climate adaptation. However, the Gender-Sensitive Adaptation module empowered me the most and the live session that I will never forget was one on building careers and professional networks for climate adaptation. Overall the OET is an awesome training allowing sharing of ideas and experience, improving your confidence and networking.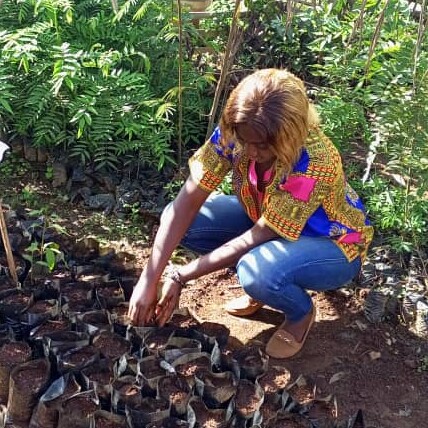 Fenwi Linda Ngengeh
Working in communities where climate change continually exacerbates women's issues of gender inequality, by destroying their farmlands which for most is their only source of income, and leading them to more hardships. I often wondered how to maneuver the situation for so long now. That is what YWLCA has offered me. The course which is very inspirational is not only well structured but has built more on my skills in addressing the issues of climate change, bearing in mind its current and future impacts while maintaining a gender-sensitive approach to effectively build a community's resilience to climate change.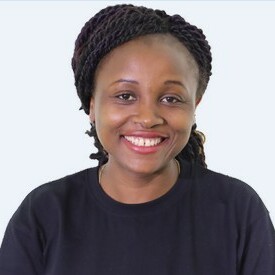 As an environmentalist, I didn't know enough about climate adaptation. Since my training on young women's leadership in climate adaptation, I have learned a lot and the different teachings have given me more confidence. The module on "Building careers & professional network" was enriching, with at most, the dynamism, the cheerfulness with which it was present, made me travel in the world of human and professional relations. The coaching sessions on the Micro Adaptation Project are a treat, the attention with which each project is followed, encourages innovation and surpassing oneself! Effective pitching and presentation skills are some of my best sessions, as it shows in a practical way, how to present these ideas and what strategies to use. Transmitting and defending a project becomes more easy, especially with our caring experts. I am lucky to be one of the young African women benefiting from this training. It's so amazing. Thanks.