On July 8th, the Ban Ki-moon Centre for Global Citizens joined the second online session for RAUN scholars 2020.
This year, RAUN is organizing its program around UN 75, combining expert lectures and presentations online with focus group workto engage young academics in discussing some of today's most complex global challenges. Each session will focus on the importance of partnership and international cooperation in times of crisis.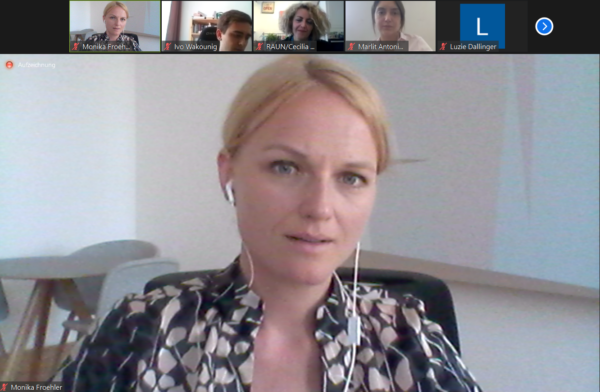 Today, July 8th, Ban Ki-moon Centre CEO Monika Froehler participated in the 2nd session of the program. During her talk "Youth, global citizenship and Education for Justice" she gave the scholars an introduction to global citizenship education and its importance for especially young people in the 21st century. She highlighted that today we see the biggest generation of youth in history, and their empowerment can first and foremost come from formal and informal education, especially education about sustainable development. She urged the scholars to focus on SDG 3 (good health and well-being) and SDG 4 (quality education) as they are most affected by the pandemic and need to be prioritized by the international community. 
"Make yes your mantra. We rise with challenges. Grasp the opportunities of whatever is thrown at you." Monika Froehler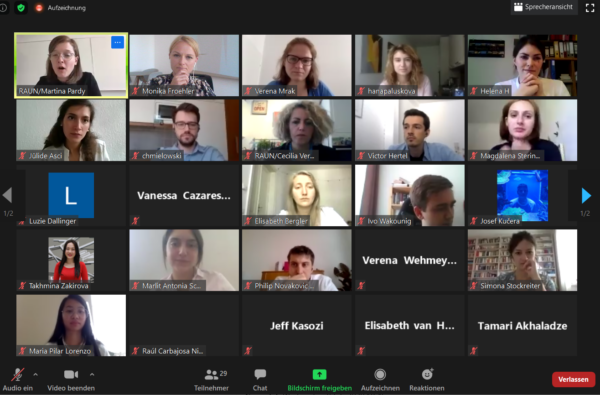 The online event also welcomed Heather Wokusch, a longtime partner of the BKMC, who discussed the future of work and education in a post-COVID19 era. She mentioned the repercussions of the influence that businesses and artificial intelligence have on education. As an expert in the education field, she emphasized that the positive humanitarian impact is missing from the development of 21st-century education and that in these disruptive times, we see an imbalance in our value systems vs. technology.
"This is where the relevance of the SDGs comes in: The SDGs are not there as a nice show, but they are a guide!" Heather Wokusch
As a final outcome, participants will be required to submit a policy brief/paper of 10 to 15 pages. The policy brief/paper will include background information about the issue, ideas about the kind of future we want to create and common goals, an evaluation of the progress made towards achieving the goals (including milestones and challenges), and effective measures to support the process. Learn more about the program here.